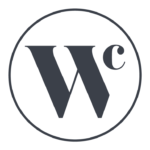 Height Adjustable Desks
The human body is designed to move, and more and more research suggests that sitting for too long is hazardous for our health. Sitting increases pressure on the discs in our lower back and reduces the circulation in our legs. The benefits of using a height adjustable desk include:
Increase the amount of movement our bodies undertake each day – we use 20% more energy when standing

Allows us to change between sitting and standing throughout the day to reset and improve posture

Keep muscles moving and reduce pressure on the discs in our lower back

Increase circulation in our legs

Supports a more active workplace

Increase energy and productivity – we spend up to 55% of our time during the day in the workplace
View height adjustable desks:
Things to consider:
Proximity of overhead shelves or storage below desks that could interfere with the travel of the desk (many have anti-collision presets to prevent this with mobile pedestals and other under-desk storage)

Sufficient space around the desk to place you chair when you are standing

That the desk has sufficient height range to suit your height (elbows resting gently at right angle to desk top when you are seated on your chair AND when standing)
There are two types of height adjustable desks:
Entire desktop moves up and down ie Height Adjustable Desks

Desktop mounted unit that sits on top of a static desk but allows the monitor and keyboard to move up and down. 
We are able to assist you with both types, depending on your needs. Feel free to call us on 9873 8484 to discuss.
For more details on electric height-adjustable desks click here (link to Products / height adjustable desks)
To download the User Guide to our Essential Height Adjustable Desk (controller model HS01B-1) click here . If this is not your desk model, give us a call.
subscribe to our newsletter